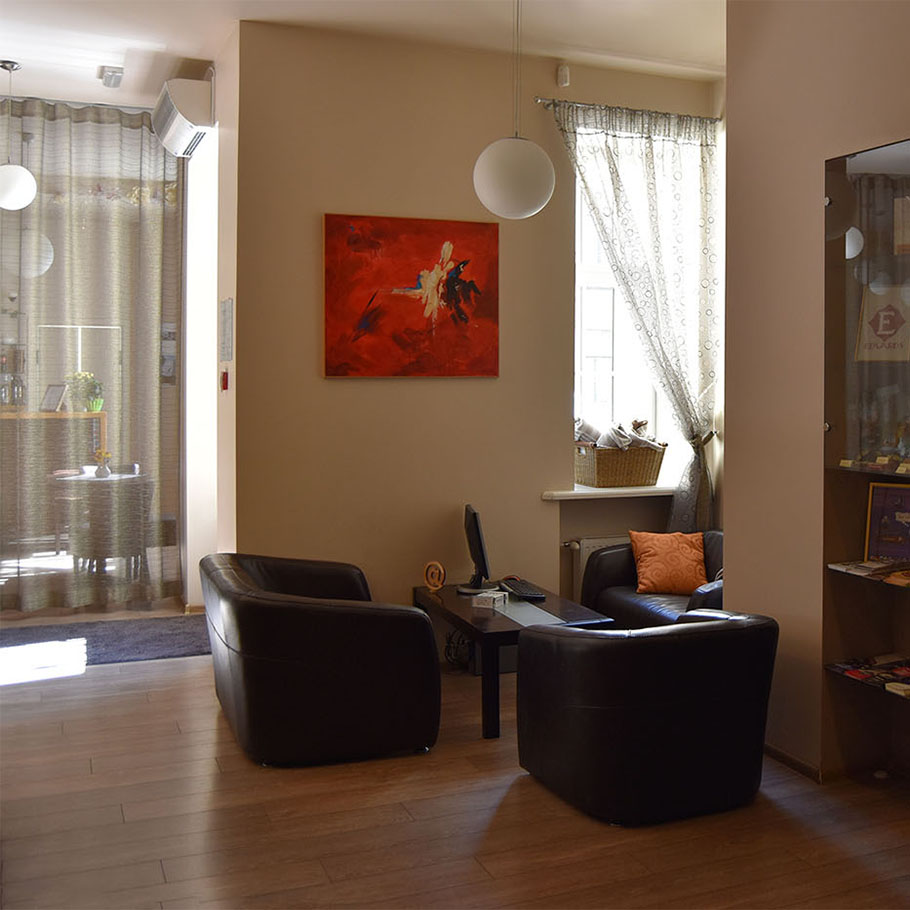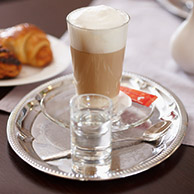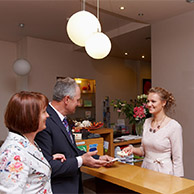 Reading and surfing online
The ground floor lobby has a cosy lounge area with a public computer.
There is also a terrace outside in the inner yard during the summer months.
This is a great place in the city centre for business meetings, catching up with friends, working or simply relaxing and enjoying a drink.